WHY

INVEST WITH US?

By pooling the resources of our investors, Nautical Lands Mortgage Investment Corporation creates mortgages exclusively for Nautical Lands Group Projects. Investing exclusively in Canadian real estate, NLMIC offers a unique, low risk investment opportunity to our investors.

Why Us?
Building Strong Foundations
for Secure Investment Returns
Nautical Lands Group Mortgage Investment Corporation (NLMIC) provides investors with the opportunity to participate in construction mortgages with Nautical Lands Group. Our streamlined approach allows us to by-pass higher costs and time delays associated with traditional forms of interim construction financing.
NLMIC's objective is to create a steady stream of income for investors by way of construction mortgages to a very experienced team of retirement community developers. With a growing demand for senior housing and long-term care in Canada, these investments are suitable for sophisticated RRSP or non-registered investors seeking a steady stream of income with superior returns compared to traditionally-offered investments.
Since 1996, Nautical Lands Group has been dedicated to building multi-residential senior housing. Through in-house design, planning, project management, building, operating and owning the communities, Nautical Lands Group offers a luxurious yet cost-effective solution for senior living in Ontario.
Since 2009, the Nautical Lands Mortgage Investment Corporation has provided financing to the Nautical Lands Group projects.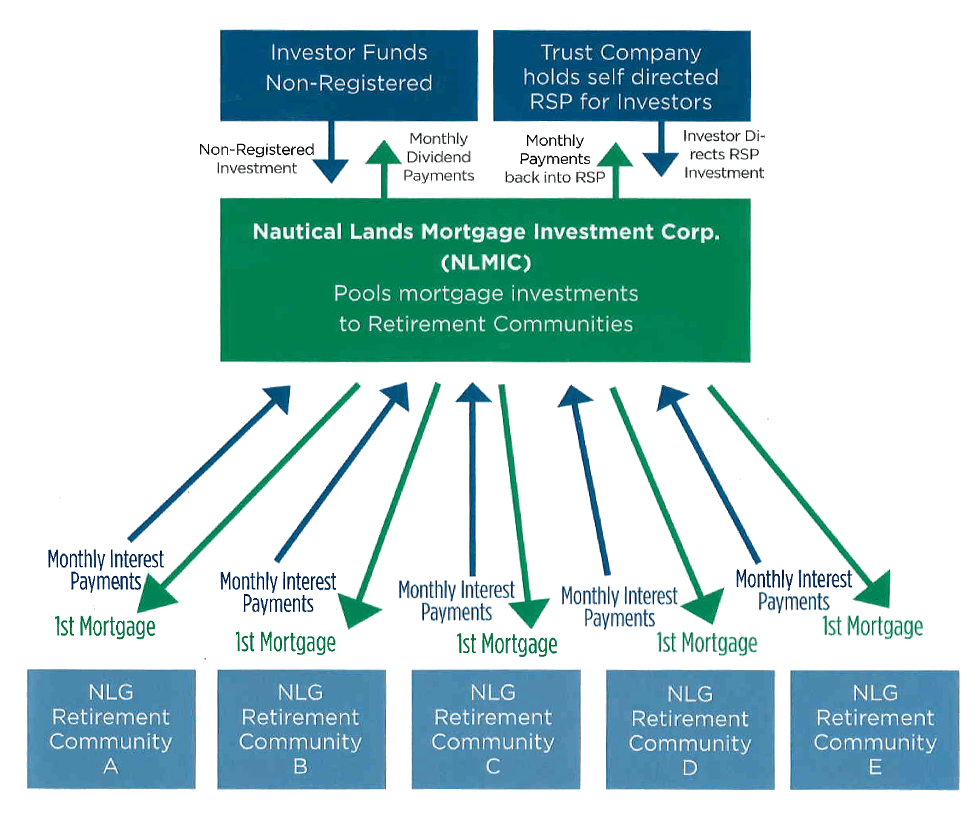 Seniors multi-level residential, bungalows, villas, and townhomes
Seniors apartment-suites under construction
Successes to date
Take a look at some of our recently completed projects. From concrete slab, wood framing, and siding, to 5-storey steel and concrete with brick and stone.
View complete list of projects
Nautical Lands Group Awards
Back to top